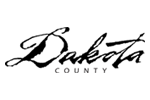 The Dakota County Law Library and the 1st Judicial District Bar Association (FDBA)offer monthly free Continuing Legal Education sessions. You do not have to be a FDBA member to attend.
Title:
Attorney Ethics
When/Where:
December 9, 2014
8-9 a.m., Apple ValleyDakota County Law Library
Apple Valley, MN
Speakers:
Dan Kufus & Edward F. Kautzer Ruvelson and Kautzer, Ltd. (St. Paul)
By:
Dakota County Law Library
Credit:
1 Standard CLE credit will be applied for.
More Information