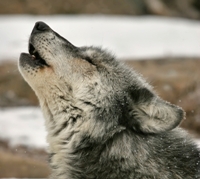 Wolves are among the most iconic predators in North America, but centuries of hunting, trapping, and poisoning have decimated their population. The Humane Society of the United States's Washington State Director will discuss current legislative and ballot efforts to protect this keystone species.
Title:
Wolves: Protecting the Species
When/Where:
June 28, 2013
12:00 p.m. - 1:00 p.m.
Lane Powell
1420 5th Ave Ste 4200
Seattle
By:
WSBA Animal Law Section
CLE Credits:
1.0 general
Cost:
Free for Animal Law section members and law students
More:
http://wsba.org/Events-Calendar/2013/June/Wolves-Protecting-the-Species